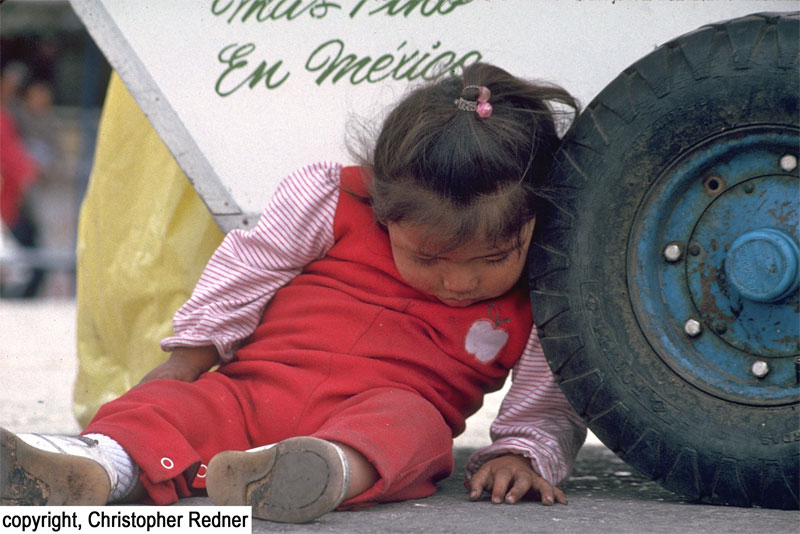 "Mas Fino En Mexico"
The young girl in this photo is sleeping against the wheel of an ice-cream cart in a market area of Mexico City. The words near her head translate "best in Mexico."
---
( What Is It? ) ( How It Started ) ( When Is It? ) ( Activities ) ( Get Involved ) ( Photos )

---
Copyright 1991-2019, Children In Need Inc. All photos by Christopher Redner/Children In Need, unless otherwise noted. You may download and distribute text. If you wish to use the images or photographs, please call (253) 874-8400.